SEXY PIZZA IS THE FUEL OF A REVOLUTION
DEDICATED TO PIZZA, COMMUNITY & ACTIVISM
More than just your typical by-the-slice eatery, we aim to combine high-quality food with civic and community engagement. Our hand-tossed, deck-oven pizzas are always made from scratch (including the dough and sauce) with fresh ingredients and hand-cut veggies, making them a neighborhood favorite at all our locations for more than a decade. Our unwavering commitment to philanthropy and the arts has strengthened our relationship with the communities in which we operate and our reputation as a force for good in the state of Colorado.
The team behind Sexy Pizza originally met in the summer of 2005 while working on the campaign to decriminalize cannabis in the city of Denver (the first of its kind, the measure passed and opened the floodgates for legalization nationwide). After a long process of experimenting with recipes, discussing our ethics and values, and making the most of a shoe-string budget, we opened our first Sexy Pizza location in Capitol Hill in 2008. This humble pizzeria quickly became a gathering spot for activists, artists and business entrepreneurs looking to collaborate on community projects.
Our second location on Old South Pearl opened in 2012, our third in Jefferson Park in 2015, and we currently have plans on opening in Park Hill in 2020 and Kansas City, Missouri in 2021. As Sexy Pizza and Denver continue to grow it is more important than ever that we, as a business, remain engaged with the community that we not only serve but live, work and play in. We've spawned other businesses (Birdy magazine, Sexpot Comedy), have been a leader on the topics of homelessness, drug policy reform, and employee ownership, and offer our employees one of the best benefits packages in the city (fully compensated health and dental, 401k retirement plan match, PTO, and more).
GIVING BACK

IS

SEXY

AND DELICIOUS
EAT A PIZZA AND WE'LL DONATE A PERCENTAGE OF PROCEEDS TO OUR COMMUNITY PARTNERS
Founded in 2008, Sexy Pizza has earned a reputation as a company that isn't afraid to speak in protection of marginalized people. We believe it is incumbent on businesses to be active in the communities in which they operate, and to engage and work with their neighbors on solutions to our shared problems. As part of our efforts, we are proud to shine a light on – and donate money to – the following organizations that are in line with our values.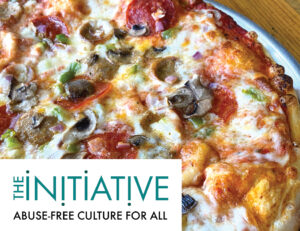 Founded in 1984, The Initiative is the only Colorado non-profit that focuses their services on the intersection of cross-disabilities and advocacy for survivors of abuse. The Initiative is dedicated to creating personal and systemic shifts that make our communities more compassionate, inclusive, and safe for all, doing so through Community Outreach, Education, and Direct Services Programs.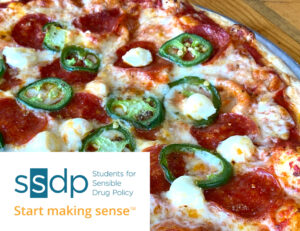 Founded in 1998, Students for Sensible Drug Policy (SSDP) is the largest global youth-led network dedicated to ending the War on Drugs. SSDP mobilizes and empowers young people to participate in the political process, pushing for sensible policies to achieve a safer and more just future, while fighting back against counterproductive policies – in particular, those that directly harm students and youth.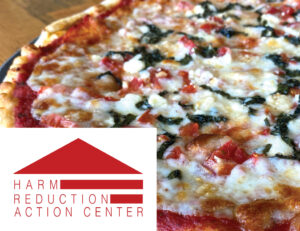 Founded in 2002, the Harm Reduction Action Center (HRAC) is committed to serving Colorado's public health by working to reduce the harms associated with drug use. HRAC provides direct services that curb the spread of HIV, Hepatitis C, and accidental overdoses among people who inject drugs. They work closely with lawmakers, healthcare providers, law enforcement, and the general community towards a common vision of a healthy and safe Colorado.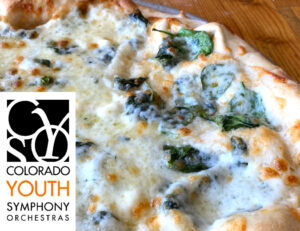 Founded in 1984, the Colorado Youth Symphony Orchestra (CYSO) provides orchestral experience for school-age musicians. Through its three orchestras and other educational programming, CYSO provides access to musical understanding, fostering social growth, self-esteem, and a lifelong love of music for all aspiring musicians. Thanks to Governor Jared Polis, April 5th, 2019 was proclaimed Colorado Youth Symphony Orchestra Day.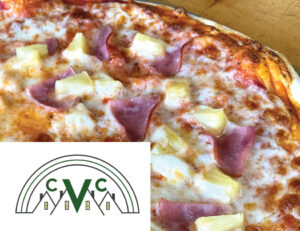 Founded in 2007, The Colorado Village Collaborative (CVC) exists to initiate and invest in the development of self-governed tiny home villages for people lifting themselves up out of homelessness. CVC embodies radical solutions to homelessness, including housing that centers human dignity, empowerment of marginalized voices, and design solutions that are affordable, sustainable and community oriented.
TAKING CARE

OF OUR EMPLOYEES IS

SEXY
All employees, even entry level, make at least $18 per hour (including tips)
All employees receive paid time off
All full-time employees receive health and dental insurance at no cost
All employees receive a retirement plan match up to 4%
All employees receive free meals through our meal plan
All managers and assistant managers participate in profit-sharing
JOIN THE #PIZZAREVOLUTION
Order a Philanthropic Pie Today!